Portland's HMP The Verne reclassified as immigration centre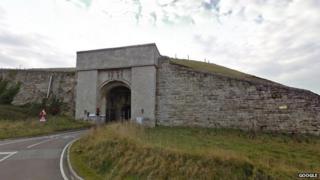 A prison in Dorset has been officially reclassified as an immigration removal centre six months after it started taking detainees.
The National Offender Management Service will operate The Verne Prison in Portland on behalf of the Home Office.
The prison has about 600 places for immigration detainees awaiting deportation.
All prisoners had been moved out of the jail at the end of last year.