Southbourne overnight stay beach huts planned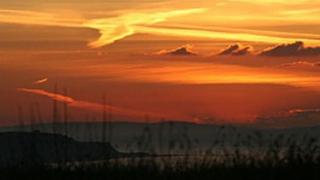 New "super" beach huts to hire for overnight stays have been planned for the Southbourne seafront in Bournemouth.
The huts, with shower, toilet and kitchen would contrast with the traditional huts for day visits only.
The council said the huts would "raise the profile of Southbourne as a destination on the south coast".
But local residents on a long waiting list for huts said these hotel room-style huts would only benefit tourists.
'No point'
Bournemouth Borough Council hopes to rent out a number of self-catering huts with a private decking area overlooking the promenade and the beach.
If planning consent is granted, they would be the first in Bournemouth to feature shower, toilets and kitchen units, the council said.
But Bournemouth resident Sally Malcolm, who has been on a hut waiting list for three years, said the council should build more huts for locals to buy instead of building temporary accommodation for tourists.
"I'm too local in Bournemouth. There is no point in me hiring a hut for an overnight stay," she said.
Some areas of Bournemouth have a 10-year waiting list for huts.
Eighteen "super huts" in Alum Chine were put up for sale by the council in March and snapped up within three weeks for just under £40,000 each.
A planning decision for Southbourne is expected in mid-October. If granted, work is due to start by late autumn.