Bournemouth Airport business will get £11m investment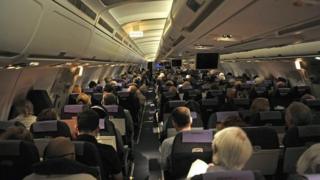 A new manufacturing unit will be built at Bournemouth Airport for an airline interiors business.
The £11m, 160,000 sq ft unit is to be constructed for a specialist aerospace interiors company at the aviation business park.
The owner of the airport, MAG Property, has agreed a deal with AIM Aviation, a producer of aircraft cabin interiors.
A manufacturing unit, research facility, offices and customers area will be built as part of the deal.
The owner of the site is part of Manchester Aviation Group and the work is part of a 10-year development plan for the 200-acre business park.
AIM Aviation is researching new materials to create lighter aircraft interiors, which are more environmentally friendly.
Paul Knight, managing director of Bournemouth Airport, said this would boost the local job market.
Construction work is due to start in August and is expected to be finished next summer.