Funds needed for Sherborne mental health cafe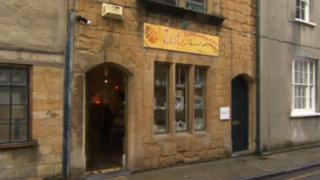 A cafe which helps people recovering from mental health problems could face closure if new funding cannot be found.
The Zest Cafe in Sherborne is run by people who have experienced mental health difficulties but its council funding will run out in September.
The cafe previously received £36,000 a year from Dorset County Council. However funds will now be allocated to other groups.
A campaign has been started to help raise £25,000 to keep the cafe afloat.
Uncertain future
The business has been going for 15 years and is run by the charity Sherborne Centre for Wellbeing.
Its aim is to offer peer support and to help people get back into work.
It is staffed by four paid employees and volunteers.
Centre manager Liz McGaw said: "We are a local charity for people in Sherborne and the surrounding villages. Because it is quite rural our members won't have access to facilities in other towns."
The group has launched a campaign called Invest in Zest to raise £25,000 by December 2015.
More than 300 people have also signed a petition to keep it open.
A council spokesperson said the amount of money available for mental health in the area remained the same.
She said: "These existing contracts were recently revised and re-tendered to ensure that they benefit as many people as possible across the county and achieve greater impact and better value for money."