Poole teacher Maurice O'Brien banned for altering exams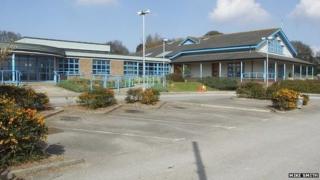 A head teacher has been banned from the classroom after altering pupils' exam papers in Poole.
Maurice O'Brien, 60, admitted changing SATs papers while head of St Mary's Roman Catholic Primary School.
A National College for Teaching and Leadership panel heard he changed answers to improve results of "those least likely to do as well as they should".
He had been in the profession for 38 years and resigned in October.
Mr O'Brien was found guilty of unacceptable professional conduct by the panel in Coventry.
The local authority started an investigation in June last year, after which Mr O'Brien resigned.
'Dishonest' behaviour
In its conclusion, the NCTL panel said: "Mr O'Brien may have been motivated by a wish to prevent those pupils who may have underperformed from being personally affected if they thought they had failed.
"Nevertheless, he would have known that he was acting in a way which ordinary people would have considered dishonest.
"Mr O'Brien's actions served as a poor example to pupils who should understand that cheating is wrong."
He subsequently admitted altering 30 out of 51 reading test papers.
The panel heard the school had been suffering from a high turnover of staff, which led to Mr O'Brien having concerns about pupils' performance, but it said such matters should not have influenced his actions.
The 11-year-olds' SATs results in literacy and numeracy were annulled.
Mr O'Brien, who had been head teacher at the school for 17 years, can apply for the ban to be reviewed after five years.