Twelve more charged after Boscombe police drugs raids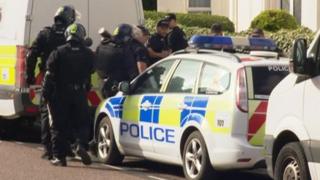 Twelve more people have been charged following police raids over three days in Bournemouth.
A total of 29 people were arrested when police searched 21 properties in the Boscombe area of the town, on Tuesday and Wednesday.
A 17-year-old boy, eight men and three women were charged with drugs offences, in addition to seven people who were charged on Wednesday.
Another five arrests were made after additional raids on Thursday.