Jurassic Coast museum fossil finds go online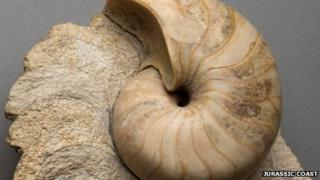 Details of more than 1,000 fossils discovered along the Jurassic Coast have been made available online.
Magnified photographs and scientific descriptions of the the fossils, held by museums along the Dorset and East Devon Coast, have been included on the Jurassic Coast Fossil Finder database.
The fossils included are up to 250 million years old.
Richard Edmonds, Jurassic Coast earth science manager said the project would "capture people's imagination".