Bus cuts hit Martinstown Park House Care Home staff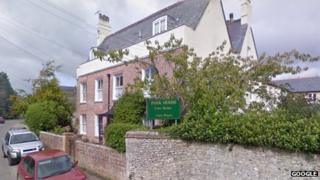 A care home in Dorset says it has lost four of its 30 staff members since bus services in the area were cut.
Martinstown's Park House Care Home said staff who relied on the number 31 to get to and from work had been affected after hourly services were cut to two a day last month.
Manager Kelly Mitchell said it had led to "high staff turnover" which was "unsettling" for its 20 residents.
First Dorset said it was not financially viable to run more buses.
A petition against the cuts attracted more than 450 signatures.
'Discouraging apprentices'
Ms Mitchell said: "We have never had such a high turnover of staff.
"A lot of our residents have dementia and new faces can be unsettling for them.
"We have now been able to cover the hours with our own domiciliary staff but in the future it will put people off applying for jobs here.
"It is also discouraging young apprentices - who can't drive and are on lower wages."
First Dorset said it had done everything it could to inform and explain to local residents why it had made the cuts, including writing to affected care homes.
The number 31 service, which serves Martinstown and Winterbourne Steepleton, is not subsidised by Dorset County Council and was not part of county-wide cuts announced by the authority in December last year.