Call for Dorset prisoner resettlement change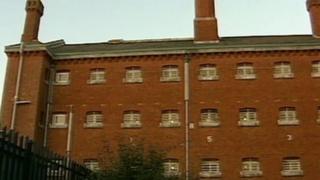 A charity which helps offenders from Dorset when they leave jail wants to see a change in the way they are reintegrated into society.
Offenders are moved to a resettlement prison for rehabilitation near to where they live, before being released.
Before its closure last December, many Dorset offenders were sent to Dorchester Prison.
They are now being sent out of the county and the Footprints Project says they need to be closer to home.
The resettlement prisons for Dorset, Devon and Cornwall inmates are currently Channings Wood and Exeter in Devon, Winchester in Hampshire and Eastwood Park women's prison in Bristol.
West Dorset MP and Minister for Government Policy, Oliver Letwin, had lobbied for inmates from Dorset to be moved to a resettlement prison within the county, and Portland was mooted as a possible location.
'Broken bonds'
The Ministry of Justice (MoJ) said it had reviewed its network of resettlement prisons, which was published in February, "to ensure that prisoners in every area will benefit from the Transforming Rehabilitation reforms".
"This will provide a continuous rehabilitative service throughout custody and into the community," it added.
A spokeswoman for the Footprints Project, based in Dorchester, said locating prisoners outside of the county puts "distance between them and crucial services such as housing providers, health services and substance misuse workers".
"It will mean that their families will struggle to see them in the weeks leading up to their release and bonds will be broken," she added.
Offenders with sentences of less than 12 months often serve their whole sentence in a resettlement prison, according to the MoJ.
The majority of those serving longer sentences are moved to a resettlement prison at least three months before the end of their time in custody.