Piddlehinton Gypsy site work under way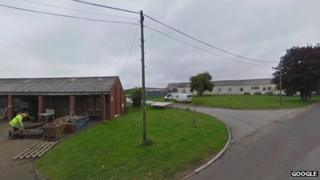 Work has started to create a temporary traveller site in Dorset.
Plans for the camp at Piddlehinton were approved by Dorset County Council earlier this month.
A condition was that security guards and CCTV cameras would be provided, which were branded an "infringement of privacy" by the Gypsy Council.
The authority said water connections and wiring for the cameras was now being carried out. An opening date is yet to be confirmed.