Local elections 2014: Two Dorset councils face the ballot box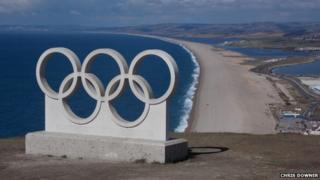 This year's local elections in Dorset are likely to prove rather low-key with the two councils up unlikely to see any power shifts.
The county has long been a fairly solid Conservative territory but Labour, the Liberal Democrats and the UK Independence Party (UKIP) will be hoping to strengthen support with one eye on next year's General Election.
Weymouth and Portland Borough Council is currently in no overall control.
With 12 ward seats up for grabs and a party needing to secure 19 to take control, the main players, the Conservatives (13 seats) and Labour (12 seats) would need something spectacular to snatch power.
A sideshow will be to see if the Lib Dems see an effect on their votes after recent headlines surrounding one of their members.
Councillor Ryan Hope was eventually cleared of sex charges but the matter exposed a local-national split with him suspended by the party but included in a new coalition formed by fellow local members.
Cutbacks may also prove influential for voters with many services now shared with West Dorset District Council.
And despite the success in hosting the Olympic sailing events during London 2012, there are still complaints that the so-called Olympic legacy has not been passed onto grassroots sports in the area.
The elections to Purbeck District Council will be one of the quietest for years.
Eight seats are up this time but those elected will only serve a one-year term.
That's because of changes following the Boundary Commission Review which will create one extra ward in 2015 when all 25 seats will be up.
Again the Conservatives are the biggest group on the council with 13 of the 24 seats.
The Lib Dems hold 10 seats while there is one Independent.
But hoping to capitalise on their first ever county councillor at last year's election, UKIP is fielding candidates in five of the eight seats and could upset the Tories.