Christchurch waste firm fined over 'offensive' smells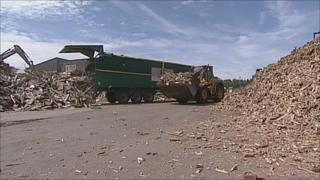 A waste firm has been ordered to pay £13,500 in fines and costs for causing bad odours around its processing site.
Eco Sustainable Solutions Ltd composts food and green waste at its site in Chapel Lane, in Christchurch, Dorset.
The company pleaded guilty at Bournemouth Magistrates' Court to five offences of causing significant odour between February and April 2013.
Environment Agency officials took the company to court after serving the firm with four enforcement notices.
The agency said odour complaints about the site located close to houses, businesses and Bournemouth Airport first began in 2006.
In 2013 complaints increased, resulting in the agency's national odour expert visiting the site in October, when a number of improvements were recommended.
The company also pleaded guilty to four offences of breaching permit conditions between October 2012 and June 2013.
In a statement, managing director Trelawney Dampney said it had invested £1m in a "complete overhaul" of the site.
"No biological process will be totally free of smells but the new equipment and systems we've put in place have eliminated all obnoxious odours and about 80% of smells," he said.
"We believe that the concerns that led to this prosecution have now been fully and effectively addressed to the benefit of all parties, not least our site neighbours."
The company was fined £7,400 and ordered to pay another £6,100 in costs.