Bournemouth council sets up own building company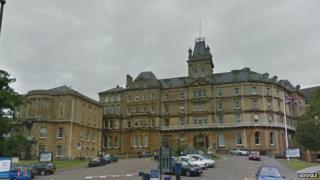 A council is to set up its own commercial building company to help bridge a funding gap that it says has been created by government cuts.
Bournemouth Borough Council is grappling with a £34.8m cut to its overall budget in 2014-15, compared with the previous financial year.
It is hoped the council-owned Bournemouth Building Maintenance firm will generate income for the authority.
It is expected to start trading in early May.
The new company will be based on the council's existing maintenance team but will be expanded to offer services to the private sector.
The council said it would be able to trade in most building services "from small repairs to new build".
'Stimulate economy'
The authority predicts the company will recruit local tradespeople and apprentices to meet the additional work demand.
It added that very few assets would need to be transferred to the company, and start-up costs would be minimal.
Existing services to its tenants, leaseholders and corporate clients would not be affected by the establishment of the new company, it said.
The authority added there would be no conflict of interest at future planning decisions because the company would be treated like any other applicant, and would have to adhere to the relevant rules and processes.
Housing councillor Robert Lawton said: "Not only would this generate much needed income for the council but it would also help to stimulate the local economy by providing jobs and apprenticeships in the building trade."
In 2013-14, Bournemouth Borough Council had an overall budget of £386.2m. In 2014-15, it will be £351.4m.