Devon and Dorset flood recovery minister appointed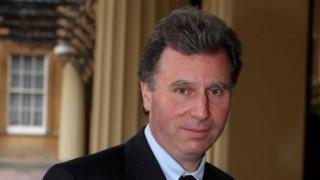 A flood recovery minister for Devon and Dorset has been appointed by the government.
In his new role Oliver Letwin, the MP for West Dorset, will hold meetings in Exeter and Dorchester later to discuss the impact of the recent floods.
He will assess how parties - including emergency services, councils and utility companies - worked together across the two counties.
He will also explore measures to reduce the risk of flooding next winter.
Mr Letwin, who is also the minister for government policy, said: "This winter was the wettest on record, causing terrible damage and disruption and I'm keen to help the hardworking communities and businesses of Devon and Dorset get back to their daily lives."
He added: "It is also vital that we learn the lessons from what happened and make sure any weaknesses are fixed for next winter and that's exactly what I intend to do for the people of Devon and Dorset."