Man spared jail for mother's 'mercy killing'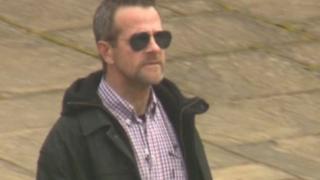 A man who suffocated his terminally ill mother because he could not bear to see her suffering has been given a suspended jail sentence.
Iain Harrison, 50, of Weymouth, Dorset, pleaded guilty to the attempted murder of his mother Hope Harrison, 74, in Dorchester Hospital in 2011.
He was given a two-year prison sentence at Winchester Crown Court, suspended for 18 months.
Judge Guy Boney said he was in "no doubt" the motive was one of mercy.
Following her death on 2 April 2011, Harrison, of Carlton Road North, attempted to take his own life and told his psychiatrist that he was "consumed with guilt after killing his mother by suffocating her".
The Crown Prosecution Service (CPS) said that it could not be proven that Harrison had killed his mother but that his confession was sufficient for a prosecution of attempted murder.
At the time of her death, the hospital thought Mrs Harrison, who had lung cancer, had died naturally.
John Locke, of the CPS, said: "As distressing as it is to see a loved one suffering and dying from cancer or a terminal illness, it is not for a person to decide when someone should die.
"Euthanasia is effectively murder and murder is a crime."