West Dorset, Weymouth and Portland sites for new homes sought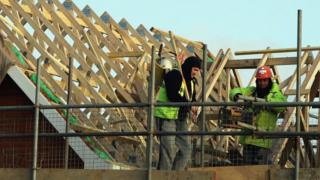 Local people, landowners and developers are being asked where they think new homes can be built in west Dorset.
About 12,600 homes are needed over the next 17 years, a report has said.
Suggestions will be considered as part of the joint Strategic Housing Land Availability Assessment for West Dorset, Weymouth and Portland.
The two councils said plots of any size would be considered, but suggested sites would not automatically be deemed suitable.
Development on any potential site - for housing or employment - would be subject to planning permission.
'Better informed'
According to the draft West Dorset, Weymouth and Portland Local Plan, 12,600 new homes and 60 hectares of employment land are needed in the area until 2031.
Robert Gould, leader of West Dorset District Council, said: "All councils across the country are now required to identify future sources of land for housing in their areas.
"Local people, agents and developers often better informed about where potential sites might be located and so we are encouraging them to come forward with suggestions."
Mike Goodman, chairman of Weymouth and Portland Borough Council's management committee, said: "The findings of the assessment will be used as part if the evidence base of the Local Plan and support the delivery of land to meet the need for more homes in our area."
Suggestions should be submitted by 3 April.