Creekmoor in Poole traveller site: Judy Butt fired from cabinet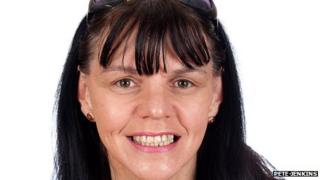 A councillor has been sacked from the cabinet for supporting a residents campaign against a traveller site.
Judy Butt, cabinet member for public engagement at the Borough of Poole, opposed plans for the site at Marshes End in Creekmoor, Poole.
She said she was "gutted, gobsmacked, and amazed" that she had lost her post.
Elaine Atkinson, leader of the council, said Ms Butt's position was in conflict with the cabinet's.
Councillors voted in favour in principle of 12 pitches for travelling families and vehicles at the site - and another in Oakdale - last month.
But the Creekmoor ward councillor said she was concerned the site, opposite the new fire station in Creekmoor, was contaminated with asbestos and methane and was on a flood plain.
Following the sacking, Ms Butt said she would continue to support residents over the the issue as a "loyal conservative councillor".
Ms Atkinson said: "Cabinet has a collective responsibility to work in the interests of the whole of Poole and there are occasions when this responsibility does conflict with a councillor's role to represent residents of the ward for which they serve.
"This was a difficult decision and I would like to thank Councillor Butt for all the excellent work she carried out during her time as a cabinet member."
Terry Stewart. chairman of the Southern Poole Chairmen's Group, said Ms Butt had done a "fantastic" job and would be "sorely missed".
He added: "The job of a ward councillor is to represent the interests of their residents, and especially on such a contentious issue as this."
Peter Steer, secretary of the Parkstone Bay Association, said it was a "very sad day for democracy in Poole".