Curtis Fields: 'Town green' status revoked by court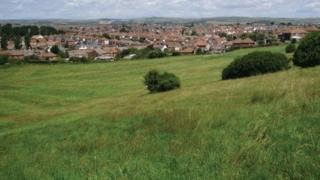 The Supreme Court has removed the town green status protecting an area of Dorset from development.
The 100-acre site, known as Curtis Fields, in Weymouth, was classed as a town green in 2000 and has been the subject of a legal battle ever since.
Developer Betterment Properties, which bought 46 acres of the site in 2004, spent £1m pursuing the case.
Campaigners said the ruling could have implications for designated town greens in other areas.
Betterment Properties chairman Mervyn Stewkesbury said: "We have no wish to deprive anyone of the use of this land and provided we can safeguard ourselves we will allow everyone to continue to enjoy the same use as they have had in the past until we require the land for other purposes."
The Society for the Protection of Markham and Little Francis wanted to save the land from development.
Campaign leader Gill Taylor said: "To have got this far and to have lost at the very end of it - we are all very disappointed."