Micro scooter rider death: Blandford man charged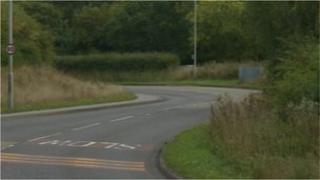 A man has been charged in connection with a road crash near Poole in which a child's micro scooter rider died.
The body of Daniel Robbie, 23, from Bournemouth, was found in undergrowth next to the Upton bypass dual carriageway in September.
Matthew James, 27, from Blandford, is charged with failing to stop at a road accident and failing to report an accident.
He is due to appear at Bournemouth Magistrates' Court on 4 February.
An inquest, opened and adjourned into Mr Robbie's death, heard he died from multiple injuries.