Silverlake quarry holiday resort plan given go-ahead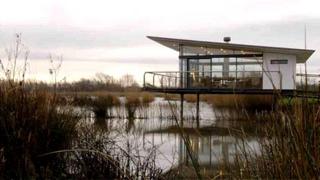 Proposals to transform a Dorset quarry into a holiday resort and nature reserve have taken a step forward.
Developer Habitat First's plan could create up to 750 jobs at Silverlake at Warmwell Quarry near Crossways.
West Dorset District Council's planning committee gave outline permission for the building of 30 holiday chalets and lodges a year, a country club and spa.
Large scale sand and gravel extraction at the 564-acre (228-hectare) site is due to end by 2017.
Species surveys have been carried out at the site to identify the key areas of ecological importance for breeding birds, reptiles, dormice, otters, water voles, invertebrates and bats.
Dorset Wildlife Trust has previously welcomed the development in principal as a means of protecting the area's natural habitat.