Sandbanks beach hut waiting list nets £5,500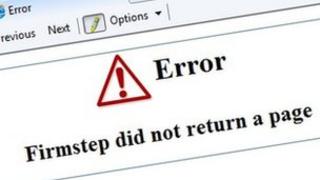 A council has made more than £5,500 from a beach hut waiting list within a few hours of it opening.
Borough of Poole said 223 people paid £25 to join the waiting list for huts on Dorset's exclusive Sandbanks beach, which reopened on Tuesday.
The council said the non-refundable fee was to make sure that people joining the list genuinely wanted a beach hut.
The authority expects to earn £1,359,000 this year from renting more than 1,000 huts on the borough's coast.
Only residents of Poole are permitted to apply and could still face a two-year wait for a hut, which cost £1,764 a year to lease.
The waiting list, which has been closed for seven years, reopened online at 12:00 GMT but crashed moments later.
By 09:30 GMT on Wednesday, there had been 8,540 views of the booking web page and 355 phone calls to the inquiry line.
A council spokeswoman confirmed that the booking system had "keeled over" and added: "Everybody wanted to register straight away so they can be top of the list."
There are about 150 beach huts in Sandbanks and, before registration reopened, there were already about 80 people remaining on the waiting list.
The spokeswoman added: "The £25 one-off administration fee is applied for a number of reasons. We want the residents of Poole to be able to have the opportunity of a beach hut, we also want people on the waiting list to be clear on their preferences.
"But, fundamentally, it will be used to help with the management of the waiting list which takes a considerable amount of officer time and resource.
"By charging an administration fee, we hope that only those residents who genuinely want a beach hut will be encouraged to sign up to the waiting list."
There are more than 1,000 huts along Poole's coastline, most of which are leased annually, and around 80 more are due to be built.
Borough of Poole council said it had reopened the list because it had "reduced significantly" to 193 applicants across all its seven locations.
Waiting lists for huts in Shore Road, Flaghead, Canford Cliffs, Branksome Chine, Branksome Dene and Hamworthy are due to open in the next six weeks.
A plan to reduce the waiting lists by limiting leases to five and 10 years was dropped in 2012 after objections from existing tenants.
The council was unable to say how many were on the list when it closed in 2007.