Medical prosthetic arm owner sought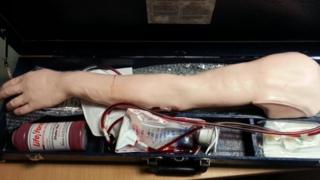 The owners of a medical prosthetic arm are being sought by police after it was recovered as part of a burglary investigation in Bournemouth.
The Nasco Advanced Injection Arm is used for the training of taking blood samples from patients.
Dorset police said it was one of a number of items recovered from a second hand shop and inquiries have already been made with local hospitals.
A 32-year-old Bournemouth man has been charged with burglary.