Olympic gold medallist Peter Wilson's kit auctioned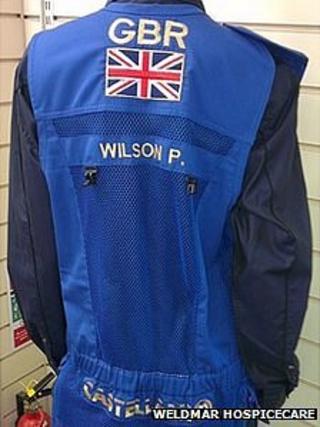 An Olympic gold medallist's kit has been auctioned for £300 after he donated it to a charity shop.
Shotgun champion Peter Wilson dropped off his London 2012 tabard, trousers and winner's shirt along with a bag "full of old socks" at Sherborne's Weldmar Hospicecare Trust in October.
The tabard, along with the trousers, sold for £200 while the shirt went for £100 in an online auction.
Shop manager Ros Hole said: "It's wonderful, he's very generous."
"His mother always brought things in, she's a regular customer, which is why he probably chose to bring it to us," she added.
"The trouble was we didn't know what it was worth, usually a shirt is sold for £6 or £7, so we decided to auction it."
A colleague had to "politely" inform Mr Wilson the shop could only recycle the socks, she said.
The 27-year-old, from Glanvilles Wootton, won the men's double trap final at the 2012 Games in London.
He also donated tracksuits, shorts and a shooting cap, which have been sold by the shop for about £100.