Man and toddler in boat spark Poole Harbour alert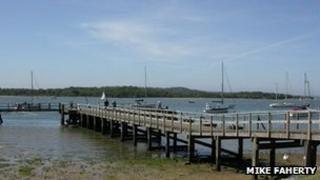 A coastguard alert was sparked after a man with a two-year-old child got into difficulties off the Dorset coast.
A member of the public raised the alarm on Monday afternoon after seeing the "very small wooden boat" in Poole Harbour, with the engine not working.
Both the toddler and the man, in his early 20s, did not have lifejackets on.
The man managed to row back to shore where he was met by coastguards and police who released him after warning him over safety.