'Bank of Bournemouth' to offer loans to Dorset residents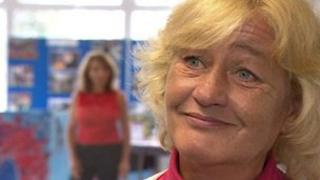 A "Bank of Bournemouth" is being set up for local residents who wish to apply for small business loans and mortgages.
It is the unofficial name of a council pilot scheme using £15m of unallocated capital reserves to help out people who may have been turned down by banks.
Small business loans of up to £10,000 will be available from November and mortgages of up to £150,000 can be applied for in the new year.
It is estimated the scheme would give the council an £8m annual return.
Bournemouth Borough Council's cabinet approved a pilot community finance company to be set up in July.
It is currently looking for non-executive board members and is finalising its business plan to be presented before cabinet on 16 October.
From November, business loans for fledgling businesses and "emerging entrepreneurs" in the Bournemouth area will be offered.
And in early 2014 the "bank" will offer residential mortgages to Bournemouth residents who have been in the borough for a minimum of 12 months.
The pilot will run until March 2015.
'Saved my bacon'
Council executive finance director Liz Wilkinson said the pilot would offer "a real opportunity to support the local economy and help Bournemouth to grow and thrive".
The scheme aims to help businesses who have been unable to get financial loans and families who cannot buy a property via existing lenders.
Cathy Jones, director of the Southbourne Creative Hub, benefitted from a £500 start-up grant from Bournemouth council in 2011.
She criticised high street banks for turning down her application to borrow £5,000.
"They expected an awful lot of hoops to be jumped through in order to meet their criteria rather than seeing the viability of my business proposition," she said.
"Then the council came to me and said we've got something you can apply for, so they saved my bacon.
"I would encourage other people to look at what the council is offering".
The British Banking Association said the banking industry had undertaken "a great deal of work to facilitate greater access to alternative sources of finance - particularly for small businesses".
A spokesperson said it had worked with a number of banks, finance and business associations to set up Businessfinanceforyou.co.uk, a website "showcasing over 500 providers of various types of finance in order for businesses to understand their options".