Ex-BBC reporter Clifford Luton in court on child sex charges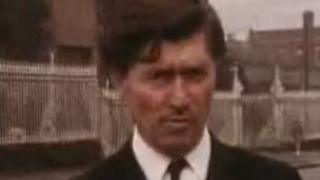 A former BBC News reporter has appeared in court charged with indecently assaulting two boys aged under 14.
Clifford Luton, 89, of Ashley Road, Poole, also faces 30 counts of possessing indecent images of children.
He is accused of assaulting one of the boys on three occasions between 1971 and 1974 and one attack on another alleged victim between 1980 and 1981.
The case at Bournemouth Crown Court was adjourned until 2 December for medical reports.
On 24 June, the court heard another charge, relating to a further matter of indecent assault, had also been made against Mr Luton, the details of which were not revealed.
Both cases will be heard jointly.
Mr Luton is understood to have worked as a BBC reporter for 15 years in the 1960s and 1970s. He was released on conditional bail.