Plea for return of man's lost artificial nose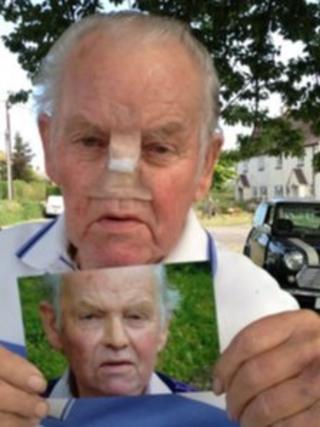 A man who lost his artificial nose while on a visit to his dentist is appealing for its safe return.
Cyril Osment, of Alweston, Dorset, noticed the prosthesis was missing when he returned home from the trip in his car on Monday.
The retired newsagent, 83, had his nose removed last year because of cancer.
The silicone replacement had been held in place by magnets but Mr Osment said it had recently started to fall off.
He said: "Something must have gone wrong with the magnetic studs as it wouldn't fall off otherwise.
"My son said to me that someone could pick it up and think it was a joke nose."
He said he was hoping he would be able to get a replacement from Salisbury District Hospital, where the original prosthetic was fitted.