Indecent images child services officer case reviewed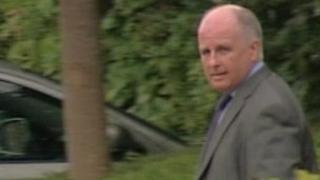 A council children's services officer who made indecent images of youngsters is to have his sentence reviewed amid complaints it was lenient.
Robert Finlay, 53, of Bournemouth, received a suspended sentence after admitting making more than 600 images.
The Attorney General's Office said 12 people had complained following the sentencing on Friday.
The case will now be reviewed to see whether it can be considered under the unduly lenient sentencing scheme.
Under the scheme the Attorney General can make an application to the Court of Appeal to have the sentence increased.
Dismissed
Appearing at Bournemouth Crown Court in July, Finlay, of Barnes Crescent, admitted 17 counts of making the images between January 2009 and April.
The court heard 94 of the 601 images were rated at level four and five - the most serious.
At Friday's hearing he was sentenced to eight months in prison, suspended for two years, and placed on the sex offenders register for 10 years.
He was also made the subject of a sexual offences prevention order which prevents him from using any device capable of accessing the internet, unless it can store internet history or is made available on request to the police.
Finlay was dismissed from his post as children's services programme leader at Bournemouth Borough Council.