Bournemouth's £76,000 'welcome' sign completed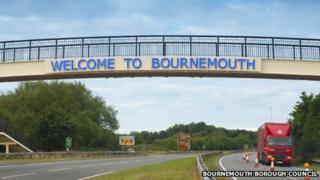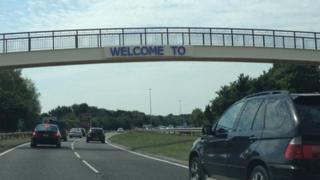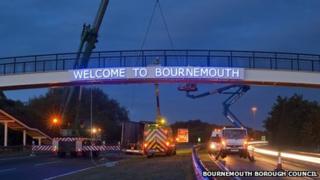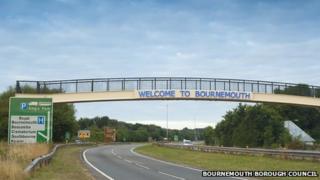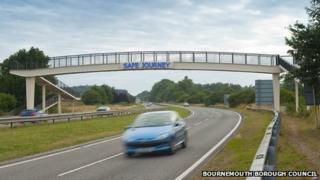 Two signs welcoming visitors to a Dorset seaside resort and wishing them a safe journey have been completed.
Bournemouth Borough Council erected the signs on a footbridge over the A338.
Opposition councillors at the Conservative-led authority said the £76,000 cost was "outrageous" at a time when services were being cut.
The council said many destinations had created structures to mark their approach, such the Angel of the North sculpture at Gateshead.
Tourism councillor Lawrence Williams said: "This type of signage makes a statement about our town and the community it represents as well as a significant contribution to the way an area is perceived."