Christchurch curtain company Mostyn's closes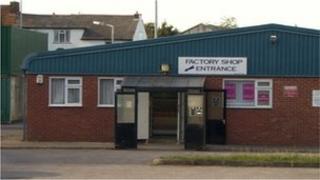 A Dorset-based curtain retailer which failed to find a buyer for its business has closed with the loss of 125 jobs.
Mostyn's Curtains Limited, based in Christchurch, went into administration last month. It had been trading since 1950.
A spokesman for the firm said, despite a restructuring of the company in September 2012, "the difficulties have sadly proved insurmountable".
Its 27 stores have stopped trading and have been closed down.
The company was also placed into administration last September, when it employed 128 staff in 35 retail outlets.
At the time, "difficult trading conditions" and issues over property leases were blamed for it going into administration.
The business was then sold to WCDI Ltd, safeguarding the majority of jobs at that time.
Mostyn's Curtains Limited said customers' existing orders would be fulfilled in the vast majority of cases.
In a statement it said: "If for any reason an existing customer order cannot be met, all moneys the individual has paid will be reimbursed."