Poole businessman jailed for mis-selling solar systems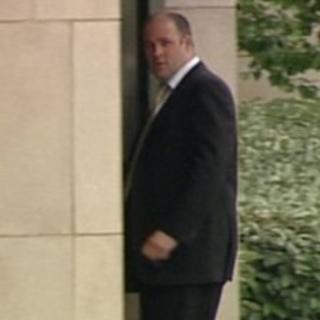 A businessman has been jailed for nine months for mis-selling solar panels.
Floyd Lewis, 36, of no fixed abode, traded under his Poole-based companies Totally Solar and Advanced Solar.
Customers were misled about the systems Lewis sold, which were not able to benefit from the government's feed-in-tariff as he had claimed.
At an earlier hearing at Bournemouth Crown Court Lewis pleaded guilty to nine offences, including seven counts of unfair commercial practices.
The court was told Lewis' fitters were not registered for the government scheme, despite him claiming customers could take advantage of it.
'All lies'
His victims, some of whom appeared in court to hear his formal apology, lost between £3,000 and £8,000 each, the court heard.
Speaking outside court, Pat Smith, one of Lewis' victims, said she did not believe he was sorry.
"Everything he has said has been lies so I can't believe that he can apologise as well, otherwise he would have done something about it earlier," she said.
Passing sentence, Judge Samuel Wiggs said Lewis had been "cavalier beyond words".
The case was brought by Dorset Trading Standards.
Trading standards officer Ivan Hancock said: "If you're going to really undermine the trust and goodwill that customers give you by failing to fit products, failing to respond to demands to meet appointments, failing to meet proper requests for refunds, not doing the job, not doing the job properly - then your time will come."