NHS U-turn on funding for Dorset woman's cancer treatment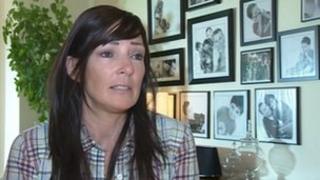 A cancer patient who raised £30,000 for treatment after being refused NHS funding can now have the therapy following a U-turn by health officials.
Kathy Craven, from Wimborne, has breast cancer which has spread to her liver.
Family and friends raised the money for her to undergo Selective Internal Radiotherapy Treatment (SIRT) in just one week after the NHS refused funding.
Now the mother-of-three is offering all those who donated money a refund after NHS England reversed its decision.
Ms Craven, 43, paid £20,000 to undergo the first stage of SIRT treatment privately at Southampton General Hospital in early July.
She has been told by doctors that the treatment is not a cure, however it could potentially prolong her life.
Ms Craven will soon undergo a scan to see what effect, if any, the treatment has had.
However she can now get the treatment on the NHS.
Mrs Craven said: "You have to push and chase and fight every step of the way and I know that I very nearly just gave up, and I know that I'm quite strong and I'm quite pushy.
"I'm not backwards in coming forwards and I'm just sad that I know a lot of people won't have the ability to do that."
NHS England said it could not comment on individual cases.
In a statement it said: "Selective Internal Radiotherapy Treatment (SIRT) is not currently routinely funded by the NHS in England.
"NHS England has produced an interim policy on SIRT, which highlights reasons when SIRT may be funded on a limited basis in a small number of centres to help gather more evidence on the treatment's relative effectiveness.
"In addition, SIRT as a first line treatment is currently subject to a research trial with a number of UK participating centres."