Rolls-Royce earmarked for Queen Kenya visit sold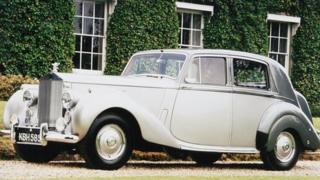 A Rolls-Royce that was meant to transport the Queen during a visit to Kenya 60 years ago has been auctioned.
The 1951 Silver Dawn was never used by the then Princess Elizabeth as she had to fly back to England upon news of her father King George VI's death.
The car, auctioned in Dorset, was reportedly used by Ethiopian Emperor Haile Selassie who sat in the back seat on a purple velvet and gold cushion.
The car was sold for £23,900 but carried a £25,000 to £40,000 estimate.