Royal Bournemouth Hospital breast cancer clinic recall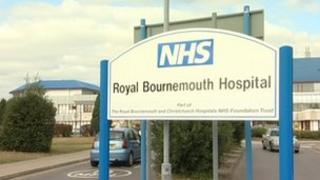 Hundreds of women who visited a breast cancer clinic have been recalled after a hospital said a junior doctor failed to follow proper procedures.
The Royal Bournemouth Hospital said 272 patients have been asked back to have reassessments.
The women attended the clinic between January 2011 and July 2012.
The Royal Bournemouth and Christchurch Hospitals NHS Foundation Trust said it had referred the case to the General Medical Council.
The trust said concerns were raised over the way the women were assessed by the junior doctor, who is no longer working for the trust.
In a statement it said: "This assessment potentially did not meet our usual high standards."
Consultant breast surgeon Tony Skene said: "Although we have found no evidence of any harm, the safety of our patients is our number one priority.
"We do however realise that for those patients that we do recall this may lead to additional anxiety and we apologise for the distress that this may cause."
Sally Hall, chief executive at Wessex Cancer Trust, said: "I think it's quite shocking and I feel very much for the women who are being called back.
"They're obviously going to be feeling very nervous, anxious and possibly quite angry at what's happened."
The hospital said patients would be contacted by letter and offered a prompt appointment with access to a support telephone line in the interim should they need it.