Thomas Hardy landscape homes plan 'appalling'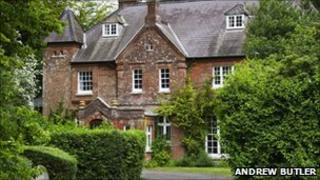 Plans to build 1,000 homes on a landscape which inspired Thomas Hardy have been called "appalling".
West Dorset District Council is consulting on a proposal to build on green land south east of Dorchester.
The site is near Max Gate, where the novelist and poet lived for more than 40 years. The Thomas Hardy Society is determined to stop the plan.
The council said the consultation, which ends on 14 March, is the "perfect opportunity" for people to comment.
Mike Nixon, secretary of the Thomas Hardy Society, said: "We are appalled.
"This is prime Hardy country and these views bring thousands of visitors every year from the UK and around the world.
"We are mobilising our own people, along with many others in the town, to see if we can object and stop it."
The site, south east of the A35 Dorchester Bypass, is also near the Old Came Rectory, former home of Hardy's friend and fellow poet William Barnes.
Hardy wrote his poem The Last Signal about his walk from Max Gate towards the rectory on the day of Barnes' funeral.
He also wrote Tess of the d'Urbervilles, The Mayor of Casterbridge and hundreds of poems while living at Max Gate.
The council's consultation is about changing its local plan, which sets out its planning strategy, following opposition to housing on sites in Sherborne, Beaminster and Crossways.
Proposed developments in these areas could be reduced or scrapped if the Dorchester plan goes ahead.
Council leader Robert Gould urged people to take part in the consultation to help locate the "most appropriate sites" for new housing.