Sir John Tavener's new carol for Sherborne Girls' School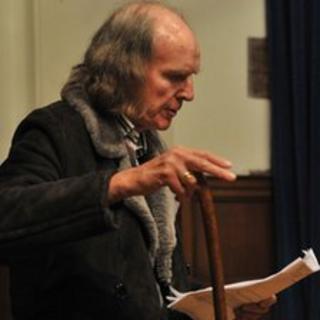 A new Christmas carol has been composed by Sir John Tavener for a school in Dorset.
Sir John wrote O that we were there! as a "thank you" to Sherborne Girls' School for educating his daughters, Theodora, 19, and Sofia, 17.
He is best known for his religious works, including The Whale.
The song, which is based on a line from the hymn In dulci jubilo, was performed for the first time at Sherborne Abbey on Saturday.
The piece, which was sung by the school's senior choir as part of their annual Christmas concert, was dedicated to the memory of Blossom Perronelle Barrow, a Tavener family friend who died of cancer earlier this year, aged 12.
John Jenkins, director of music at the school, described the piece as "hauntingly beautiful".
Sir John, who was born in London and now lives in Child Okeford, Dorset, was knighted in 2000 for his services to music, and has won an Ivor Novello Award.