Kieren Smith jailed for murdering mother Leah Whittle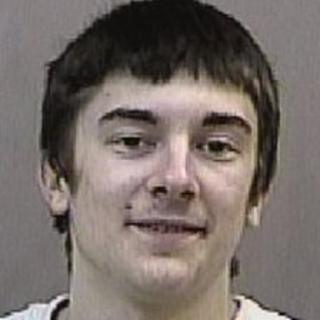 A 17-year-old youth with a fascination for knives has been jailed for life for stabbing his mother to death.
Kieren Smith stabbed 42-year-old Leah Whittle 94 times at their home in Weymouth, Dorset, on 21 July.
The court heard Smith, who was expelled from school at 14, had spent the two years before the murder alone in his room watching DVDs.
Passing sentence, Judge Guy Boney said Smith had failed to show a "smidgen of remorse".
He said: "You have been convicted of a deeply shocking and really utterly dreadful offence - that of killing your own mother in as brutal a way as can be imagined.
"You have cut short by many years the life of the very person who gave you life in the first place, and expressing your crime in that way tells everyone the true horror of what you did."
'Impossible to cry'
Smith was told he must serve at least 15 years before being considered for parole.
The court heard Smith, who was 16 at the time, attacked his mother in the flat they shared in Benville Road.
He claimed she had been killed by drug dealers from Doncaster because his brother got into debt over drugs.
Nicholas Haggan QC, defending, told the court that Smith had lived an isolated existence and developed a fascination with knives.
He also had an IQ of 72, putting him in the lowest 4% of the population, and had problems with drink and drugs.
Mr Haggan said: "He is a very lonely and unhappy individual who finds it very difficult or impossible to express his true emotions - he has told us again and again he finds it impossible to cry."
Judge Boney said Smith's "unhappy and unfulfilling life" could be attributed in part to his "almost non-existent" family life.
'Particularly horrific'
A unanimous jury convicted Smith of murder on Monday following a two-week trial at Winchester Crown Court.
Det Insp Marcus Hester of Dorset Police said: "This case involved a particularly horrific and sustained attack on a woman who was unable to defend herself.
"This is a very tragic case where a young man, through his own violent actions, has killed his mother. He now has to face the consequences of these actions as well as to live with the loss of his mother.
"Our sympathy is with Leah Whittle's family and friends who are still coming to terms with their loss."