Leah Whittle murdered in Weymouth home by son, court hears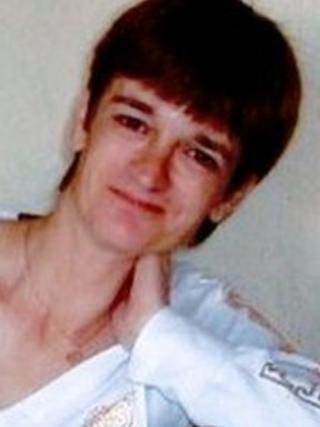 A Dorset mother was stabbed to death by her son who later claimed she had been attacked by a group of men over a drug debt, a court has heard.
Leah Whittle, 42, was found in her Weymouth flat in July.
Winchester Crown Court heard the 17-year-old, who cannot be named, arrived at a friend's house with his mother's blood on his face.
The boy, who shared the flat with his mother, denies murder claiming she was killed by men in a row over drug money.
Richard Smith QC, prosecuting, told the jury the boy claimed men came from Doncaster, South Yorkshire, to kill his mother because his brother had got into trouble over a drug debt.
He told friends and police he had seen the man or men attack his mother through a bathroom door.
Blood on face
When they left, he bolted the door, took some money from his mother's purse and escaped through a window and down a drainpipe.
Mr Smith added the youngster should have called 999 or screamed for help, or called an ambulance, but he did nothing but leave the flat.
The court heard he eventually went to a friend's house with his mother's blood on his face and on his socks.
Described as calm when he got there, he maintained he had witnessed an attack on his mother.
He told friends he disposed of a knife near to the flat but no weapon was ever found.
The trial continues.