Poole Conservative Sally Carpenter defects in party whip row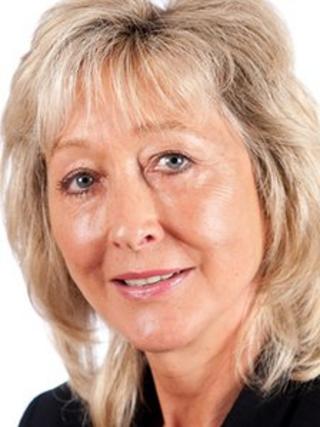 A Conservative councillor has defected on a Dorset council leading to a shift in the balance of power.
Poole borough councillor Sally Carpenter will leave the Conservatives and join the Poole People Party.
It leaves the minority-led Tory administration with fewer than half the seats on the council with 20 out of a total of 42.
Mrs Carpenter says being forced to vote along party lines has left her unable to represent her constituents.
Poole People Party now has four seats on the council but have ruled out forming a coalition with the Conservatives. The Liberal Democrats hold the remaining 18 seats.
'Consensus approach'
Mrs Carpenter was first elected to represent Parkstone ward in May last year.
She said: "People have a right to expect the councillors they elect to act in their collective best interests.
"Since my election, I have been obliged to vote according to the Conservative leadership's instructions. I do not feel this is healthy.
"The consensus approach of Poole People will better serve the residents and businesses of our borough".
Poole People Party leader Mark Howell added: "We welcome Sally to the party.
"She takes her responsibilities very seriously, and will now be able to act in the best interests of her constituents, free from a party whip."