Danilo Restivo's whole life tariff reduced to 40 years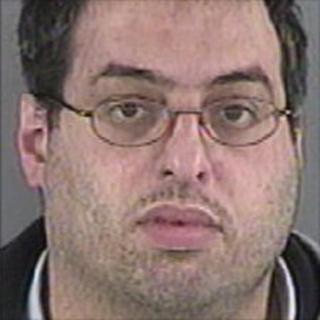 Convicted "hair-in-hand" double-murderer Danilo Restivo has won an appeal against his whole life sentence.
Restivo, 40, was jailed last year for the murder of Bournemouth mother Heather Barnett in 2002.
He has also been found guilty of murdering 16-year-old Elisa Claps in Potenza, Italy, in 1993.
The Court of Appeal ordered he serve a minimum term of 40 years before being eligible for parole. Mrs Barnett's family say they are disappointed.
Mrs Bennett's brother Ben, said: "I feel the original sentence was a just and right one.
Body mutilated
"Whilst the sentence of 40 years is long, it does not preclude Restivo killing again upon release even though he will be an old man.
"I am not criticising those who have made this decision, they must do as the law prescribes, however distasteful this is for all concerned.
"Perhaps a "whole life" sentence would have given Restivo the opportunity to reflect upon what he has done.
"Somehow, I doubt that this would have ever have been the case."
Mrs Barnett's mutilated body was found in her Bournemouth home by her two children. She had been bludgeoned with a hammer before having her throat cut.
Restivo left strands of another person's hair in her hand, as well as strands of her own under another.
At his trial for her murder at Winchester Crown Court, Restivo admitted that he had cut women's hair in the past because he liked the touch and smell of it.
Release 'highly improbable'
Last November, Restivo was convicted in Italy of murdering Miss Claps and given a 30-year term.
Her decomposed body was found in the loft of the Church of the Holy Trinity in Potenza, about 225 miles south of Rome, in the region of Basilicata.
Explaining the decision to remove the whole life sentence, the Lord Chief Justice, Lord Judge ruled Restivo was sentenced on the basis he had killed Claps despite the fact he had not been convicted of her murder.
Lord Judge added that although things like bad character or mitigating factors can be taken into account, a separate offence which someone has not been convicted of cannot.
His panel of senior judges said it is highly improbable Restivo will ever be safe to be released from custody.