Poole harbour road changes discussed by council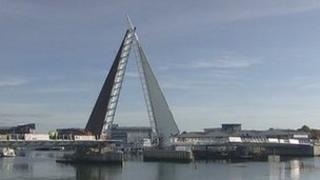 Councillors have been discussing whether they need to act to improve safety for pedestrians on the roads around Poole harbour.
A consultant's report criticised the harbour's road layout, urging the borough council to act quickly.
It said the one-way gyratory system around the two road bridges was dangerous.
A select committee met earlier to discuss the report and will continue deliberations on Thursday.
The report suggests replacing the system with two-way roads, and providing more crossings and signs.