Hurricane Sandy affected aided by Hurricane App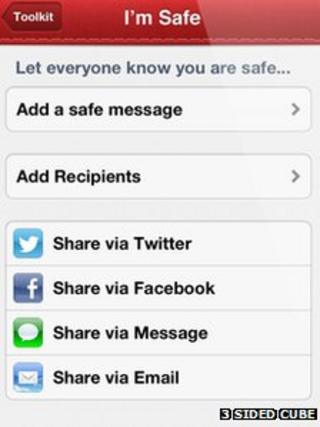 A small Dorset-based company has been commissioned by the American Red Cross to produce a phone app which is helping people affected by Hurricane Sandy.
The Hurricane App, created by Bournemouth-based 3 Sided Cube, has had a total of 500,000 downloads - 50,000 since the hurricane struck the coast.
It aims to keep those affected on the US East Coast "informed and prepared", says the 10-strong team behind it.
The free app was launched in June and usually sees 800 downloads per day.
The app allows users to get notifications on any threats in their area or to keep track of loved ones by linking to the National Oceanic and Atmospheric Administration's (NOAA) National Weather Service.
It also offers an "I'm Safe" feature and has sent out more than three million alerts to keep those people affected informed.
The American Red Cross approached 3 Sided Cube after hearing about a first aid app it created for the British Red Cross.