Dorset officer's bravery tackling murderer recognised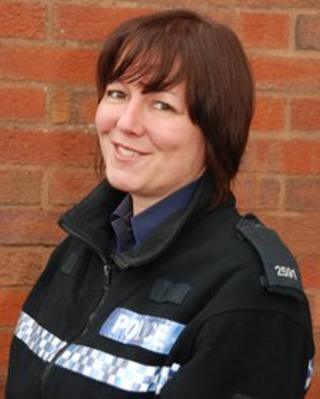 A Dorset police officer will be recognised for tackling a woman with a bloodstained knife.
A member of public flagged down PC Jacqueline Ellis and pointed out a woman walking towards a mother and two young children in Boscombe.
She confronted the woman and disarmed her using her incapacitant spray. The woman had just fatally stabbed her mother.
The Police Bravery Awards recognise officers who have risked their lives.
'Brave act'
Clive Chamberlain, who chairs Dorset Police Federation said: "The woman posed a significant and very real threat to members of the public having killed her mother earlier that day.
"Knowing this, PC Ellis showed exemplary bravery and calm in the face of potential danger.
"This was an amazingly brave act from an officer who at the time was only out of her probation by eight months."
Ecila Henderson, who has mental health issues, was charged with the murder of her mother and appeared at Winchester Crown Court in July 2011.
She pleaded guilty to a lesser charge of manslaughter on the grounds of diminished responsibility and was given a hospital order.