Priorities change for Bournemouth housing register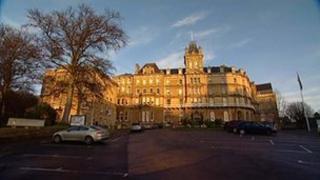 Residents on the housing register in Bournemouth are being asked to reapply before the borough council introduces a new allocations scheme.
About 10,000 residents have been contacted by letter asking them to re-register before 20 November.
Applicants must meet revised criteria, including financial means testing.
Priority will be given to people with local connections, those who have served in the forces and those who make a positive contribution the community.
Bournemouth Borough Council's cabinet member for housing, Robert Lawton, said: "We have introduced the new scheme because we know that it's important that residents that are most in need and who have a local connection are given priority when it comes to fairly housing people in Bournemouth.
"By making changes to the council's allocations policy we can ensure that the housing register operates more efficiently as well as making it very clear to applicants from the outset the criteria expected and their chances of being re-housed."