Weymouth ferry berth repair cost doubles to £4m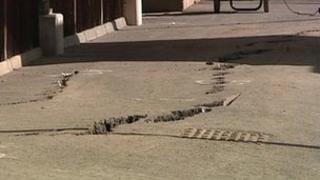 The estimated cost of repairs to a Dorset ferry terminal has nearly doubled to almost £4m, it has emerged.
Condor Ferries moved its Channel Island sailings from Weymouth to Poole in February after structural problems forced the closure of Weymouth Quay.
In March, Weymouth and Portland Borough Council said lasting repairs costing in the region of £2m were needed to bring the terminal back into use.
Now councillors are being asked to increase funding for repairs to £3.92m.
The authority said investigations during the design phase of the scheme had revealed that more work was needed than initially thought.
Councillors at a management committee meeting on Tuesday will be asked to approve increased funding for phase 1 of repairs and give the go ahead for the work to begin.
The authority said the works were expected to take 24 weeks and it wants to reopen the ferry terminal by March 2013.
Condor Ferries, which said it wanted to return to Weymouth, publishes its winter and summer timetables five months in advance and has told the council it is unable to commit to a date for returning to the port until it can be more certain when the repairs will be complete.
The revised costs of the work includes £163,000 in design fees, £242,000 for emergency advance works, £3.3m for the main works, £165,000 contingency and £50,000 for supervising the contract.
The council said it was losing about £650,000 a year while the ferry was sailing from Poole. A 2002 report concluded the ferry service contributed £7.73m to the local economy.