Police chief who headed 2012 sailing security to retire next year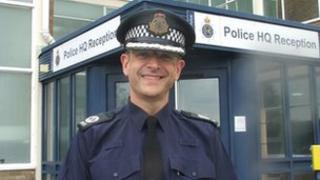 A top Dorset police officer who headed the security operation for Olympic and Paralympic sailing events is set to retire from the force next year.
Assistant Chief Constable Adrian Whiting steps down at the end of the month but he will take over as acting Deputy Chief Constable on 1 October.
Mr Whiting described the security operation in Portland and Weymouth as "unremarkable and therefore pleasant".
He plans to retire in 2013 after the force appoints a new police chief.
Mr Whiting, who joined Dorset Police 10 years ago, said: "There was a total of 30 arrests, none of which was Olympic specific, and reported crime was down 15% when compared to the same period (27 July to 9 September) last year."
Dorset Police's Chief Constable Martin Baker will also step down at the end of the month.
Deputy Chief Constable Debbie Simpson was appointed acting Chief Constable by Dorset Police Authority and will take up her new role on 1 October.