Annette Brooke MP wants review of cycle helmet law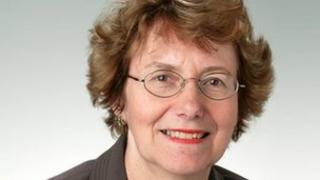 A Dorset MP campaigning for a law on children wearing cycle helmets plans to present a bill to parliament calling for a review of safety evidence.
Annette Brooke wants helmets to be compulsory for children aged under 14.
She says the success of Britain's Olympic cyclists could inspire more children to up cycling and she fears there could be an increase in injuries.
Mrs Brooke wants a thorough review of the evidence on the safety of helmets that could support a future new law.
Opposition to proposal
The Liberal Democrat MP for Mid Dorset and North Poole said: "It's fantastic the increase in cycling, but what I'm concerned about, particularly, is the children.
"I'm proposing that we should investigate a law which would actually make it compulsory for under 14-year-olds [to wear helmets].
"There's a huge number of accidents involving children and cyclists - nearly 6,000 a year - with serious injuries.
"Given that there is a lot of opposition to my proposals, I'm going to now move on to present a bill to call for the government to review the evidence."
The British Medical Association, Royal College of Nursing and road safety charity Brake are among groups supporting the move.
But Sustrans and The Bicycle Helmet Research Foundation (BHRF) are among those opposed.
Sustrans says it should be a decision left to parents and BHRF claims research cannot prove wearing a helmet makes cycling safer.