Portsmouth councillor Sarah Dinenage defects before stepping down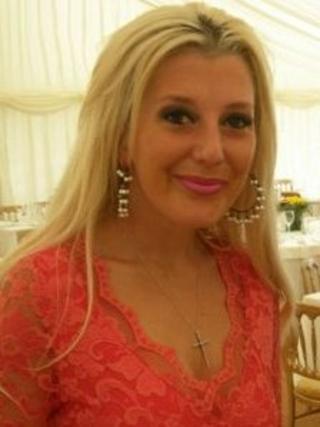 Portsmouth councillor Sarah Dinenage, sister of the Tory MP Caroline Dinenage, has defected to the Liberal Democrats and is to stand down.
Ms Dinenage, whose sister represents Gosport, has blamed her decision to leave the Conservatives on "nastiness and bitterness" among colleagues.
But the leader of Portsmouth City Council's Tories has dismissed her move as political mischief making.
Four Tory councillors have defected to the Lib Dems in the last five years.
Two others have joined them after leaving Labour.
Councillor Simon Bosher, Tory group leader on Portsmouth Council, said of her defection: "I'm disappointed but I'm not surprised."
'Political principles'
He added that Ms Dinenage had "always said that she would be standing down at this election".
Ms Dinenage said: "I was treated badly by the association in the South and by my fellow Tory council colleagues.
"Becoming part of the Liberals has given me a new lease of life and I want to campaign again."
But Mr Bosher said it was odd of the Liberal Democrats to be making political capital out of her defection when the party had spent "the last four years vilifying Sarah for her attendance record".
The leader of the council, Liberal Democrat Gerald Vernon-Jackson, said he was "really pleased that Sarah has joined us".
Commenting on her sister's change in political affiliation, Caroline Dinenage MP said: "It's more about personality clashes on Portsmouth Council than political principles.
"Because she's very busy working in London my sister was struggling to keep up with her work as a councillor in Portsmouth anyway.
"Her campaigning for the Liberal Democrats will not cause tensions in the family - I still love her very much."