Curtis Fields loses town green protected status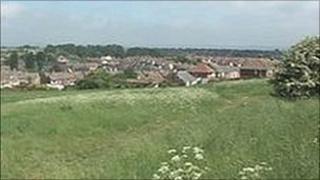 Campaigners fighting to protect an open area in Weymouth have lost their appeal to keep its protected status.
The Society for the Protection of Markham and Little Francis lost in the Court of Appeal on Wednesday, which means the green can now be developed.
The 100-acre site, known as Curtis Fields, was classed as a town green in 2000, but the status was removed in 2010 by the High Court.
Campaigners say they will ask for leave to appeal against the decision.
Nicola Hodgson, of Open Spaces Society, said: "We are dismayed at this outcome for Markham and Little Francis green, and for the local community who have for many years enjoyed this green lung on the edge of the town.
"If left unchallenged, this case poses a threat to the many greens which were registered under the Commons Registration Act 1965."
Betterment Properties bought 46 acres of the site in 2004 and launched a challenge to its protected status.
In November 2010, a High Court judge ruled that Dorset County Council had applied the wrong Act of Parliament when it registered the land as a town green.
The society was granted an appeal in February but its eight-strong committee decided it could not afford to meet the developer's costs, which it believes could reach £50,000 to £60,000.
Under the terms of the protected costs order, the society will have to pay some, but not all of Betterment's costs.