Housing 'top priority' for Bournemouth council leader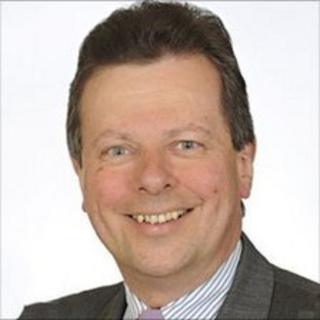 The new leader of Bournemouth Borough Council has said tackling housing problems will be a top priority.
Councillor John Beesley said he was concerned about substandard accommodation in the Dorset borough and wanted to engage with landlords.
Residents say a major problem area is Boscombe where many houses have been divided into flats and bedsits.
Mr Beesley is due to give details of how he plans to tackle the problem at a meeting of the full council later.
He said: "It's right up there at the top of the agenda.
"I do not accept that it is so bad - there will always be odd pockets that do not come up to standard.
"In Bournemouth in general the housing stock is in good condition.
'Overcrowded' housing
"Most landlords are responsible and work with the council but there will always be some that do not meet that standard.
"What we need to do is make sure we engage with landlords."
Boscombe house owner Ralph Grundy said: "I really do hope he [Mr Beesley] is able to make a difference in this area but I'm doubtful of it.
"Many, many people have moved out of Boscombe - there are very few owner occupiers here now."
The borough council previously announced plans to build 10 affordable family homes on the site of the Boscombe Centre for Community Arts.
However, the community centre building has since been taken over by protesters from the Occupy group who are opposed to its demolition.
Debbie Clifton, development manager for the housing project, said: "A recent independent report into central Boscombe found much of the rental housing to be low quality and overcrowded, with the majority of people choosing to leave the area as they climb the social ladder."